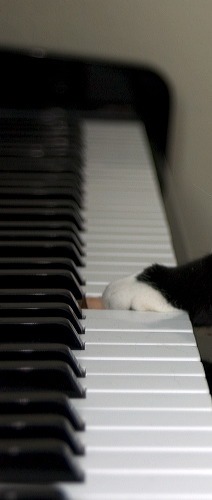 "Stop chasing what your mind wants …
You'll get what your Soul needs!"
That life has (had) an impact on you is inevitable which also can be positive.
However, if you hardly recognize yourself anymore, are stuck then you have disconnected your feelings or from your Self and you feel lonely.
In addition, you also have no idea why you are on earth.
This is about inner loneliness because you can have a lot of people around you every day but you don't feel connected to anyone.
You can deny or repress your Self by addictions (alcohol, food, drugs, smoking), mutual dependency addictions (relationships, sex, love, acceptance, gurus), activities (reading, talking, worrying, sports, work, internet: gaming / chatting / surfing / gaming) and material things (shopping & possessions).
For all these examples it is significant that you are doing this in a way at the expense of your Self and that it isn't making your life happy and meaningful.
The consequences can be numerous like physical and / or psychological symptoms besides always looking for a solution outside of your Self.
For the reconnection with your Self it is necessary that you're aware off when the disconnection has taken place.
To face events and illusions about your past is not always easy, but the profit of the reconnection with your Self and your life here on earth is making this process very rewarding!
Reconnect with your Self and never feel alone again!
My Story My story is that already in my youth I knew that I had to face the necessary difficulties. Fortunately, I did not know how much, how heavy and for how long. At crucial times, I met someone who confirmed me how I should and wanted to go further. Never the...